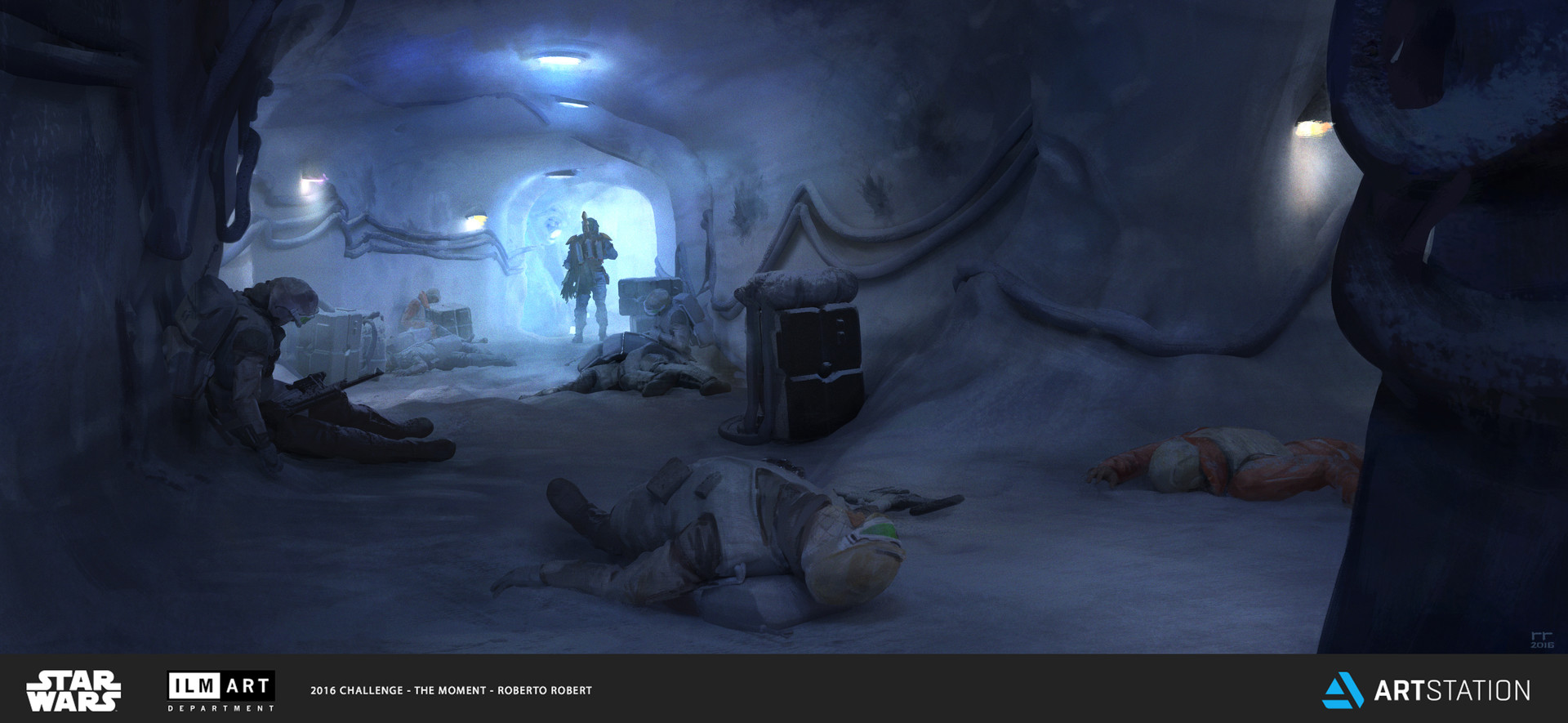 Final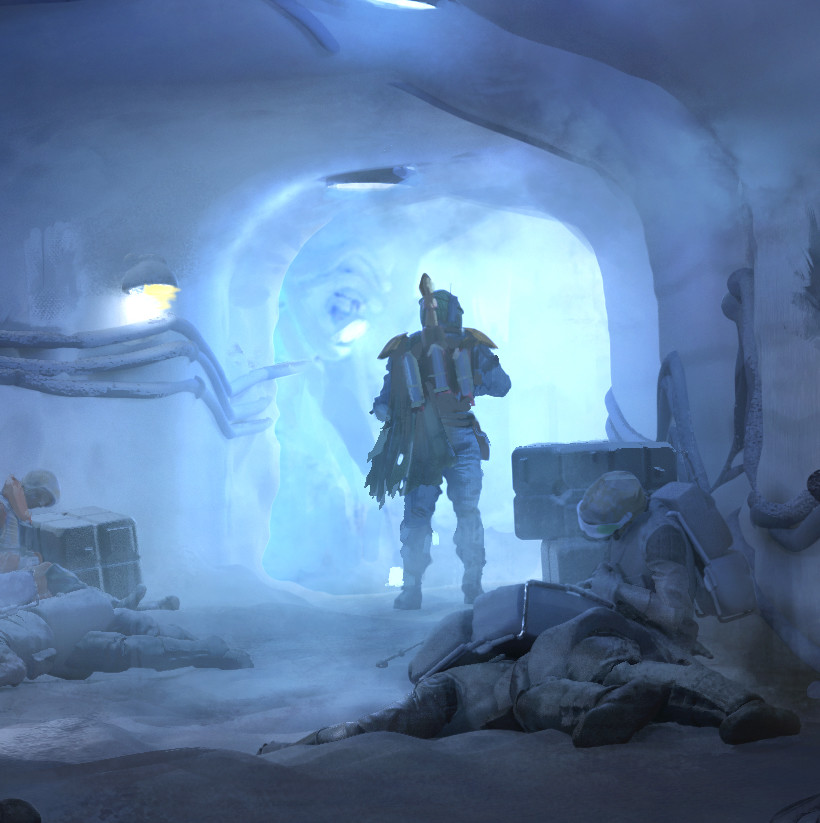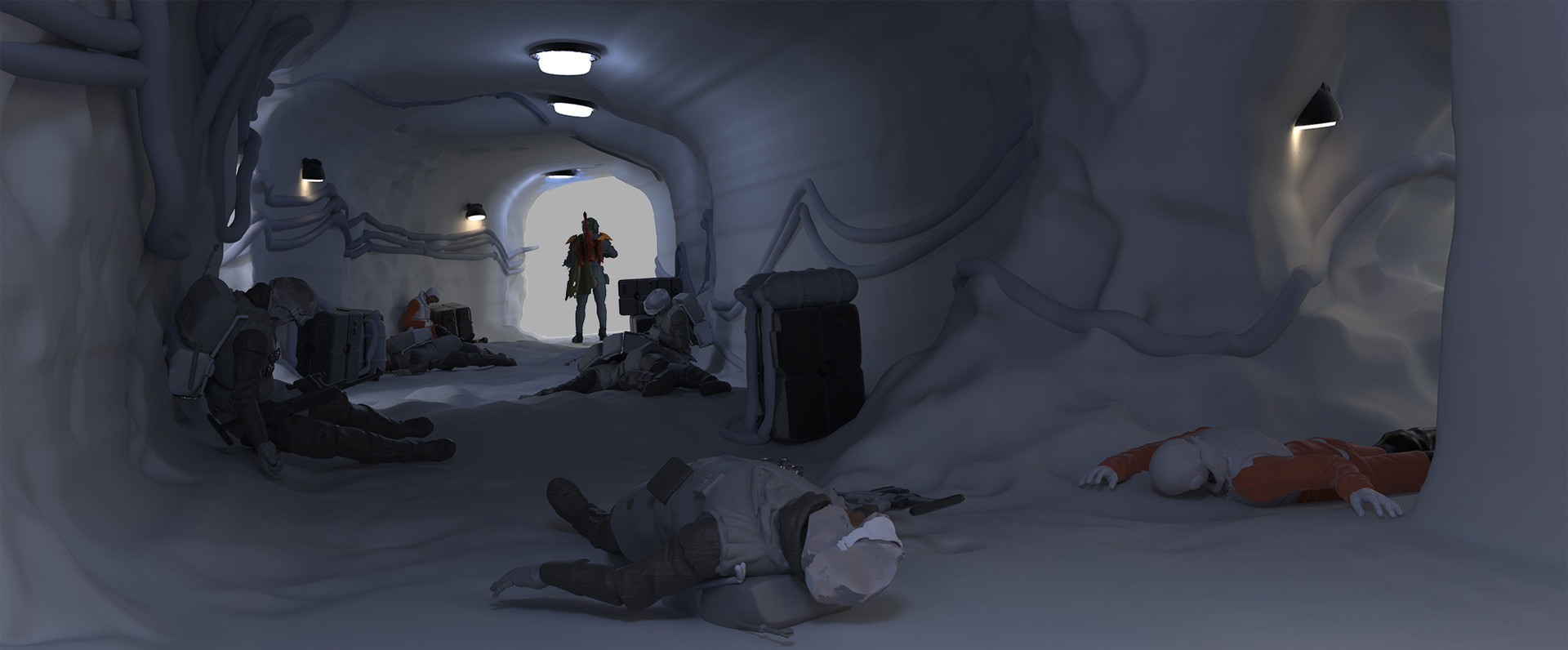 Base Render not as ugly as the last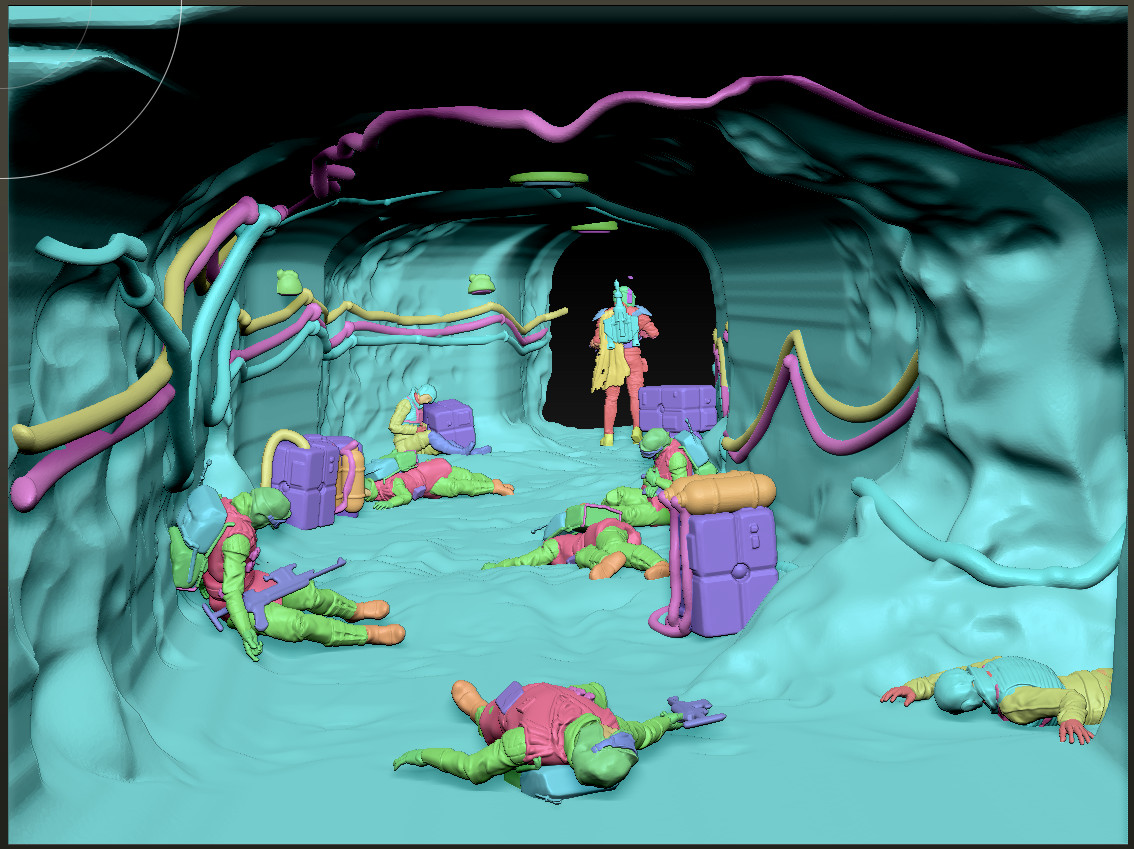 Mat ID for render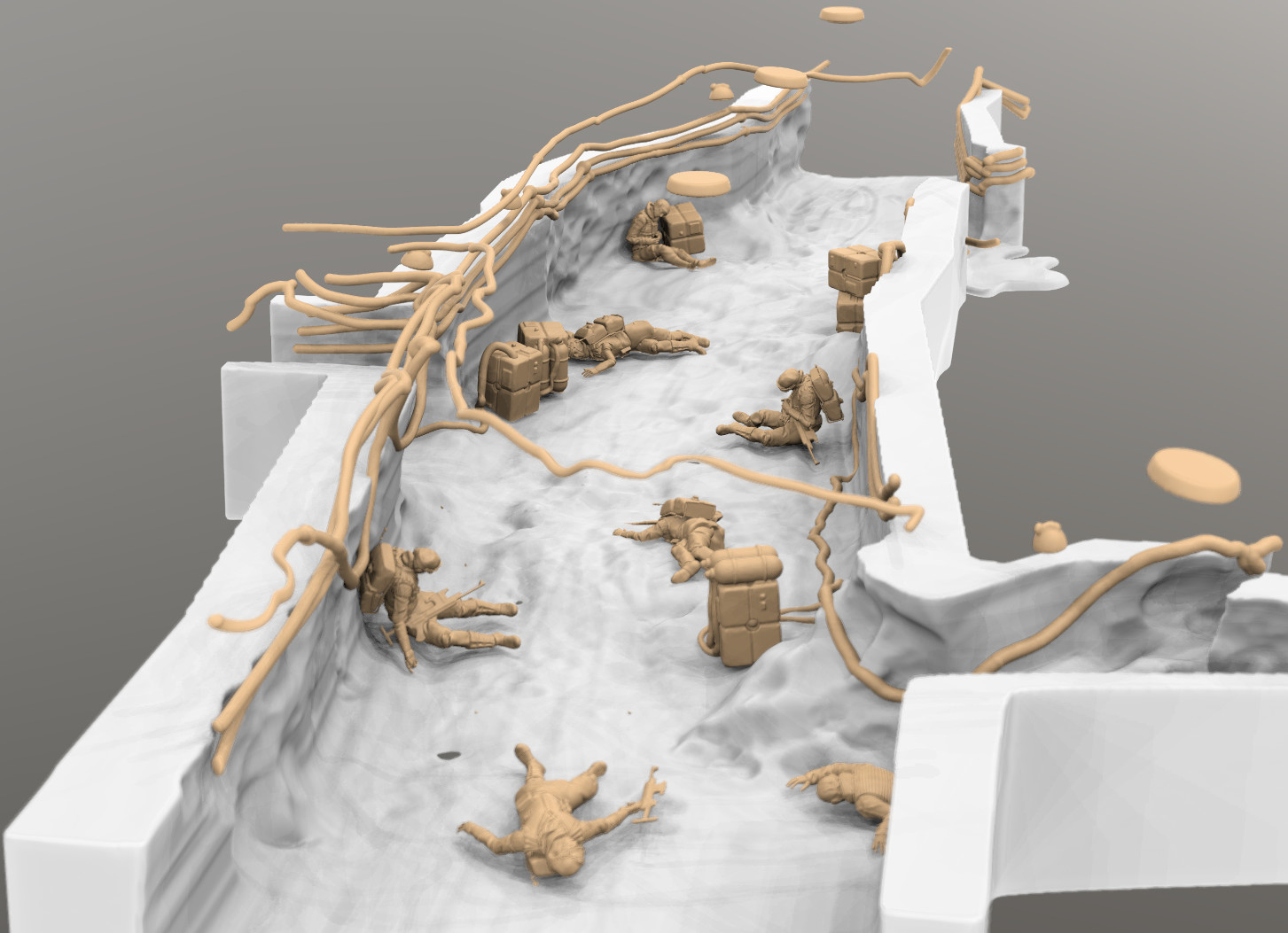 what the scene looked like in 3d-coat (hid half the tunnel)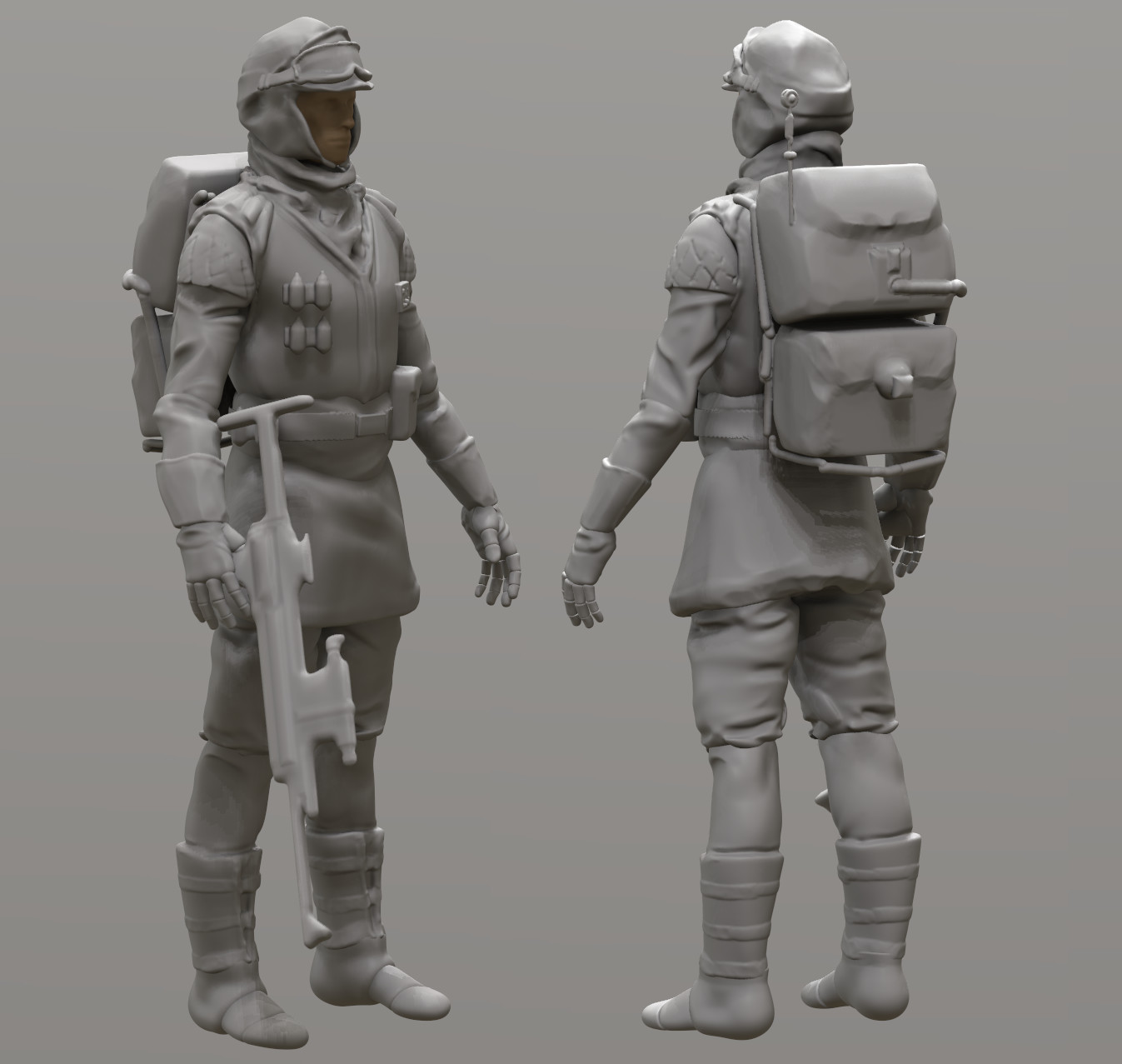 Rebel solider AKA Poor soul #1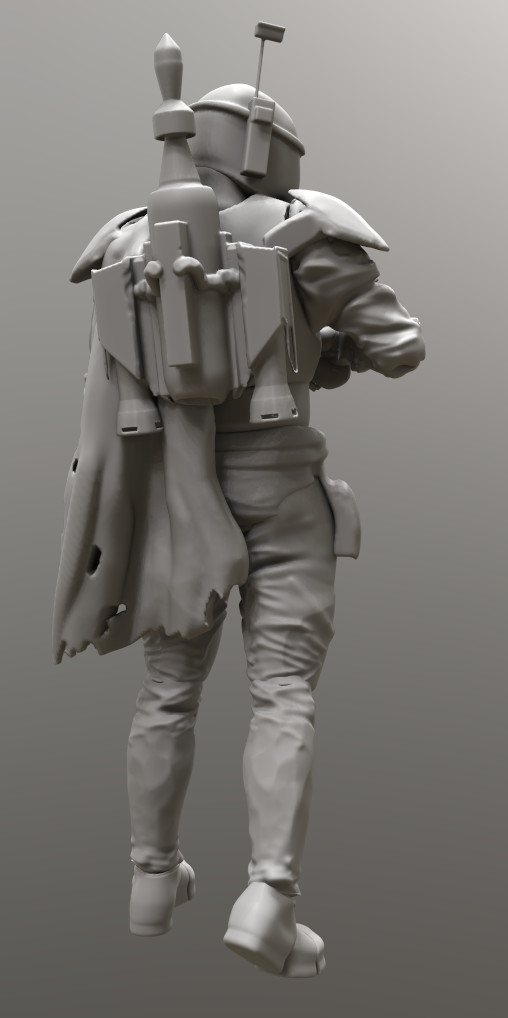 Feet didn't sculpt anything on the other side.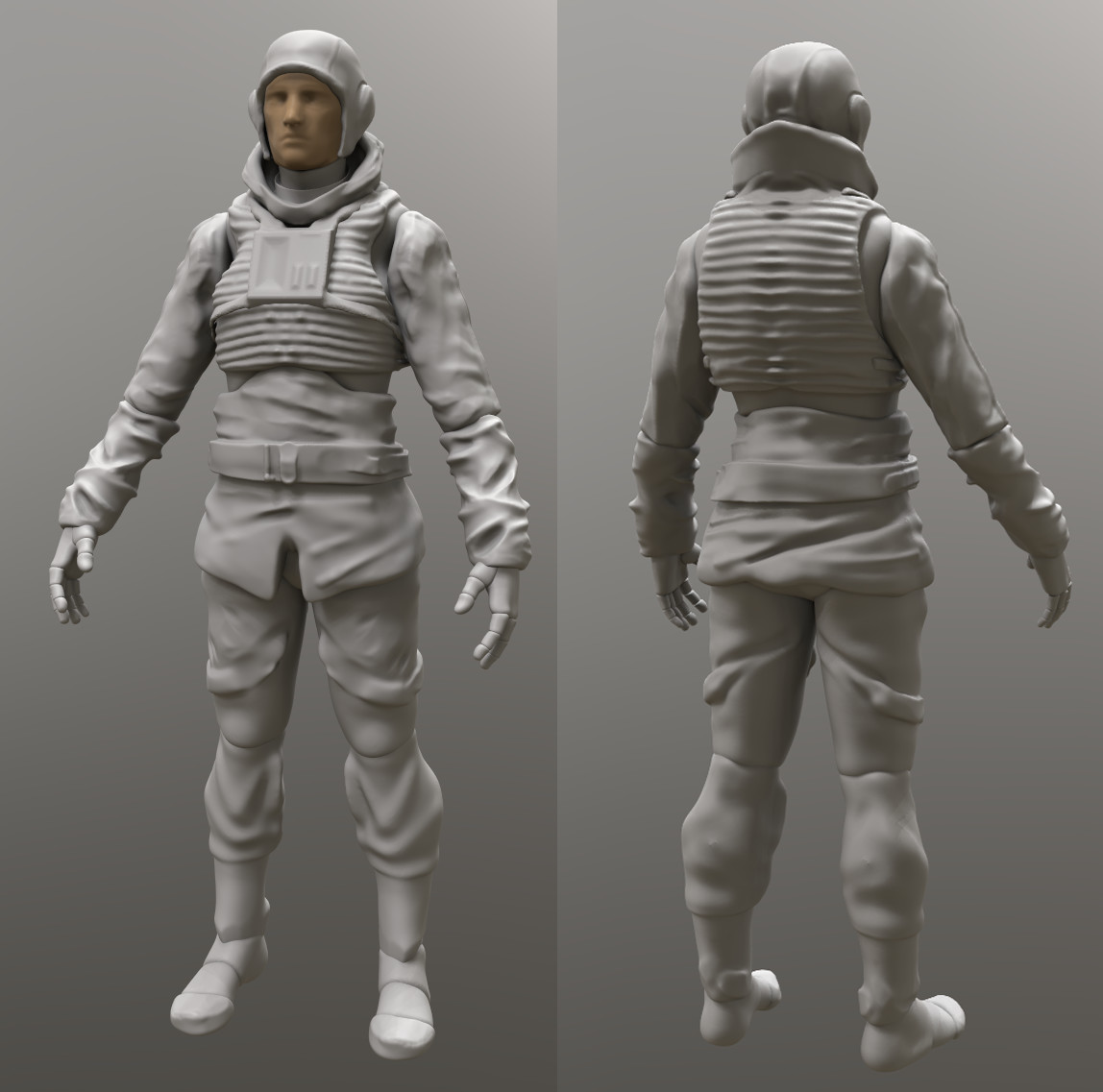 Rebel Pilot AKA Poor Soul #2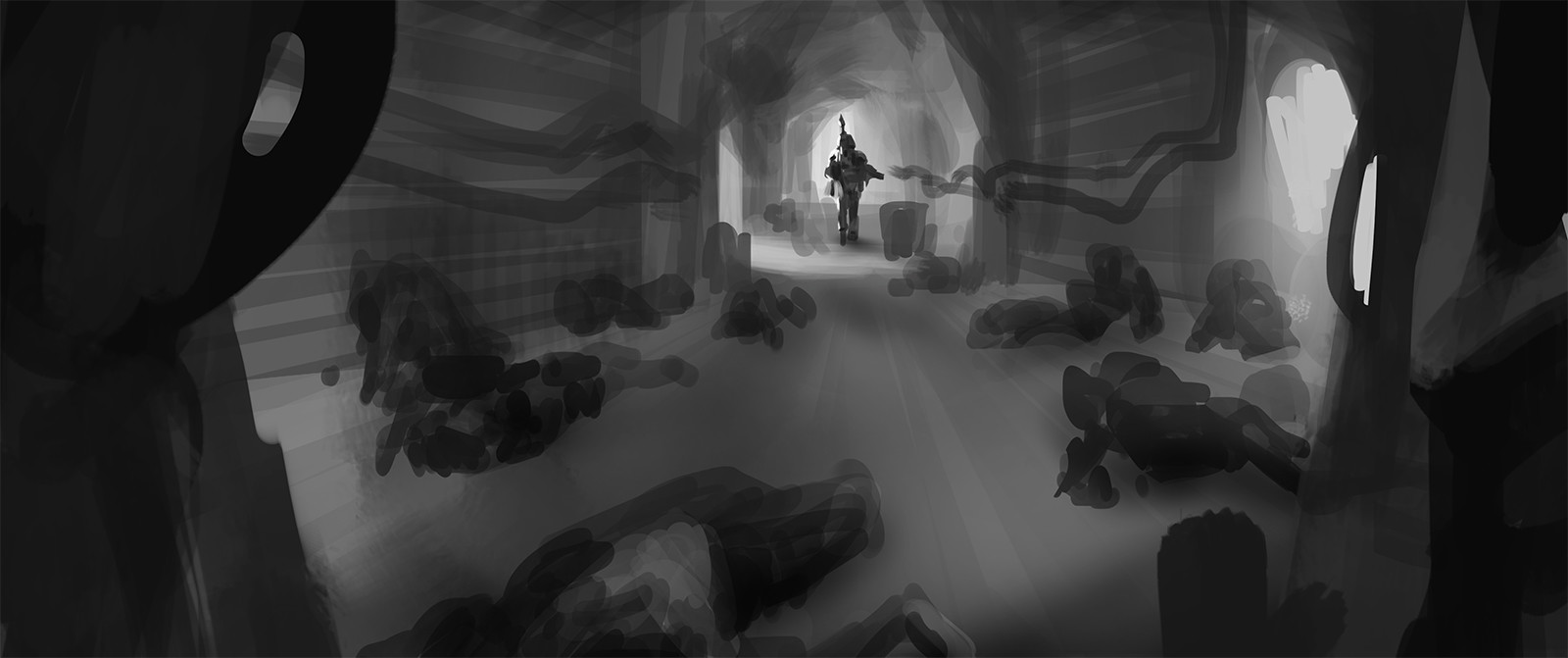 thumb
Bounty Hunter loose on Hoth. For the ILM ArtStation StarWarsChallenge Moment 2 Final
Boba Fett was considered such a cool character based on 2 things (in my opinion) didn't say much a man of mystery. And Han Solo saying his name twice with fear in his voice. So I imagined that instead of a full assault on the rebels on Hoth what if the empire took a more subtle approach to attacking them? Finished this one with just 4 minutes to go after sleeping 2 hours the night before and having to re do the render the day of. And setting up for a move. This one went much smoother then the last one. Mainly because I learned so much, I got better at speed sculpting in 3d-coat. I was able to sculpt and pose all the characters to block out the scene for the final. I used z brush to group polygroups together that would have the same material to make efficient use of time. Love 3d coat I was able to essentially solve all the composition in 3d while setting up the scene. Then took it to Key shot.